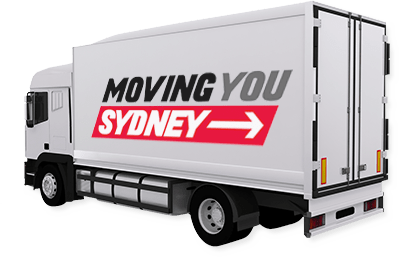 Small scale removals are easy to handle and carry out. However, large scale ones require planning, skill, and effort. It's very easy to lose track of the client's possessions and cause damage in large-scale moves. You need to choose a moving company carefully to ensure everything is handled properly and your possessions reach their destinations safely. At Moving You Sydney, we offer expert moving services. Our Two Removalist + Truck Service can handle all kinds of medium scale moves.
Our Services
Our employees are skilled and experienced. They know how to handle all kinds of removal jobs easily, so don't hesitate to approach us with a job.
Residential Moves – People tend to underestimate just how much stuff they have in their homes. They only understand the true size and scale of the move when they start sorting through their possessions. Thankfully, we can help because we can handle residential moves of all kinds. If you want to pack up your large, 2 story home or an apartment, just give us a call. Our 2 men with a truck will be at your doorstep, ready to pack and move all your possessions in an organised and careful manner.
Commercial Moves – Commercial moves often require big trucks and capable movers. Commercial equipment can be expensive and valuable. They also need to be done on a fixed schedule because more commercial establishments would want their business up and running as quickly as possible. We make sure that everything happens on schedule and your possessions and equipment are transported safely to the destination.
What Can You Expect?
We take our jobs very seriously and plan everything in advance, especially with regards to big moves. Our movers have experience and skill that would help them handle large moves easily so you don't have anything to worry about. During the removal day, we will:
Supply all equipment required for the move and these include straps, blankets, and trolleys.
Message you regarding your time slot and our estimated arrival time.
Pack all your equipment and furniture carefully.
Load everything carefully into our truck and make sure there's no damage.
Secure your possessions in our truck with blankets, straps, and other such materials.
Unload the items at your destination and place them where you might need them.
Reassemble any furniture that we might've dismantled before the move.
Provide you an invoice of our services upon completion of the job.
Our services are very comprehensive and we handle all aspects of the move, from packing to unloading and unpacking.
Why Choose Us?
We have a great reputation and track record with our customers and continue to do our best to attain customer satisfaction. With us, you get:
High-Quality Services – Our movers are skilled and precise. They will pack up your possessions and load them carefully, making sure there's no damage. They'll also make sure that the items are secure inside the truck so bumps and breaks don't damage anything during transit.
Affordable – We offer highly competitive rates to our customers so you don't have to worry about any expensive moves. Our rates are fair and reasonable and can easily fit into your moving budget. You won't get a better quote for our quality of service anywhere else in Sydney.
Want to know more about our services or need a free quote from Moving You Sydney? Don't hesitate to give us a call on 1300 043 101 today and our staff will answer your questions and help you in schedule in the most suitable removal. You can also book our services online or get a free online estimate.